Računari_144
A speculative scenography of the cult magazine Računari, 23 years after the last one, inviting visitors to reimagine its historically controversial cover pages.
This work reconsiders the visual narratives of computer magazines of the '80s as the time when the image of the computer user was just being formed. The computer magazine Računari, in print from 1984-1999 in former Yugoslavia was well known for the quality of its content, supporting whole generations of programmers, but also became worldwide famous for the overt objectification and oversexualization of women's bodies commonly depicted on its covers, embellishing the image of the featured technology. By opening up the reading of these visual narratives, the project addresses gender norming as it relates to technology, opening the question of who the computer was and is for and which kinds of bodies operate in this space, as well as what are the relations of the various actors and their positionalities.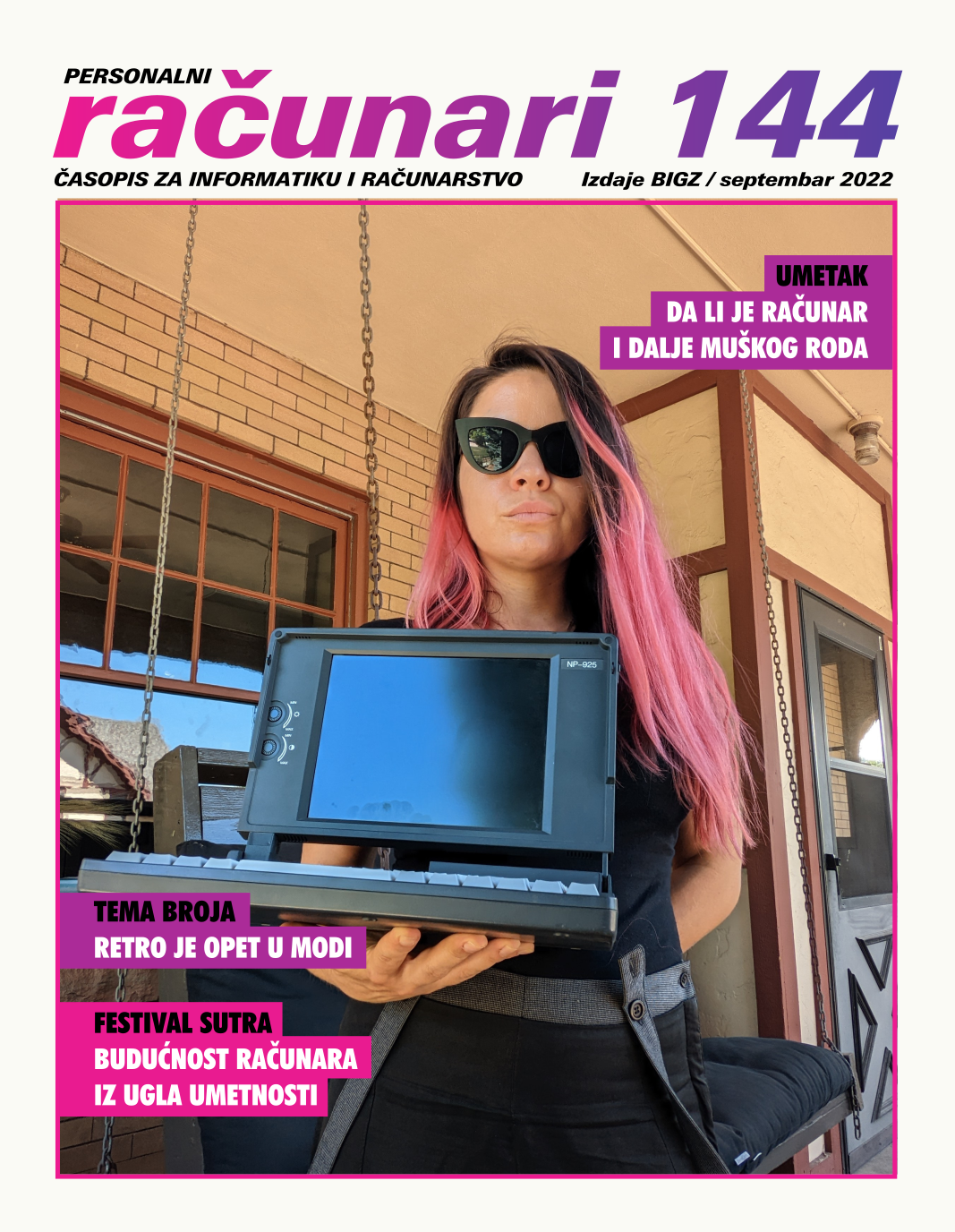 A public installation was created for the festival SUTRA in the Museum of Science and Technology in Belgrade (Serbia), responding to the topic of Digital Pleasure with a speculative participatory scenography for reenacting the cover pages of the magazine.
What would number 144 from September 2022 say about today's embrace with technology? What perspective can be introduced from the position of the model as author?